eSIM Referrals Program
Give $3, Get $3
Everyone with your code will get a $3 USD discount and you will get $3 USD too!
Your referral code never changes, so feel free to share it and earn rewards with anyone using social media.
How to invite?
If your friend is nearby, simply show them the QR code, and the app will be installed automatically when they scan it.
Alternatively, send the promo code via email or text message.
Instruct your friends to open the Re:SIM website or mobile app and enter the code during checkout. This will grant them a $3 discount on their first purchase.
Earn 300 Points ($3 in value) for your next purchase.
You can refer as many friends as you want, and your points will accumulate over time!
Note: Points earned through referrals are only applicable for in-app purchases. These offers hold no cash value and cannot be transferred.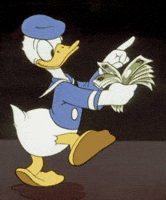 Updated on: 19/05/2023